Thank you for your interest in our military surplus catalog! Since you found us online, we thought we'd let you know our catalog only features a fraction of the items we have available. Our military surplus online store is the only place to see our complete lineup. Check out our Online Store.
Also, we send out a weekly e-mail featuring our latest products, discounts, and more. See Coleman's Specials!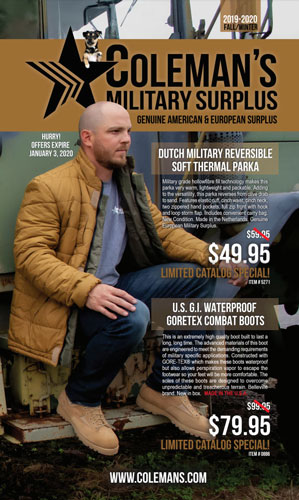 View our 2019-2020 Fall/Winter catalog online.
Unfortunately we are unable to send catalogs outside the US. US addresses only please.